Security for Your Business
That Won't Fall Asleep!
 When you think of extra security for your business, most executives think one option is to hire security guards to watch the doors and parking lot, and paying a firm or someone a somewhat substantial wage to stay awake at night and watch your assets.

Although reluctant to suggest replacing man with machine, TEF Link Security Group believes the benefits of adding video surveillance to be an instance where the benefits and reliability of security cameras outweigh any other options you may consider.
    Damaging things can happen to your business both internally and externally. Thinking it won't happen is a wrong perception: ignorance is not bliss with business risk.
   Technologies like video surveillance and interactive video surveillance give you the power to see, respond, intervene and mitigate both internal and perimeter risks, if and when they arise.
   And, another benefit of adding video surveillance is that it can provide a discount on your business insurance policy.
    Our services are tailored to meet your needs, and include after sales service and maintenance.
             Maintenance TIP:
At least annually, always clean the lens of your security cameras, especially those monitoring the perimeter as dust, dirt and grime build up can distort images. (See Image)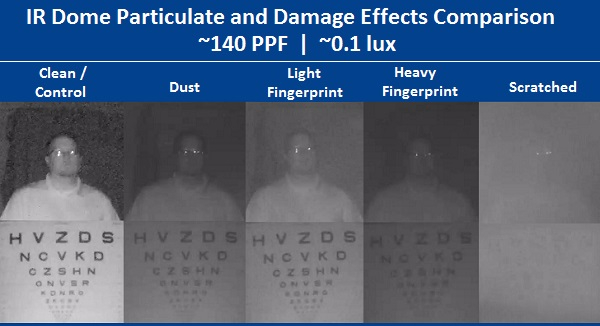 And we take the guess work out of it by using special camera software that shows you what you will see before any camera is installed. 
Call for your free video cad presentation.
877-375-9022 x 113,
Toby